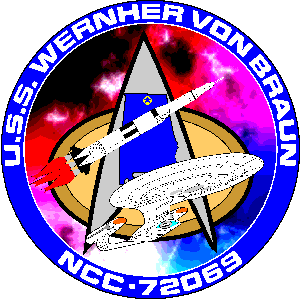 A Star Trek and science-fiction fan organization
located in Huntsville, Alabama.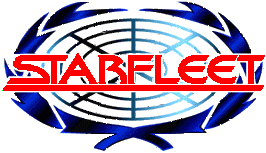 History: A brief history of who we are and what we've done.
Awards: Some of the awards we've won and given to crewmembers.
FAQ: Answers to common and frequently asked questions.
Newsletter: Issues of our newsletter.
Crewmembers: Contact information and crew list.
Contact Us: For more information and to subscribe to our private email list.

Facebook: Our Fan Page will repeat the announcements from our email list.
Twitter Follow us for the announcements from our email list.
Region 2: Information on the region we're in.
STARFLEET: Information on our parent organization.
Sci-Fi Collectibles: One of our crewmembers can sell you science-fiction merchandise.

---
This page was last updated on Tuesday, January 17, 2012. For any questions about the Wernher von Braun or this web page, please contact us at info@usswvb.org.